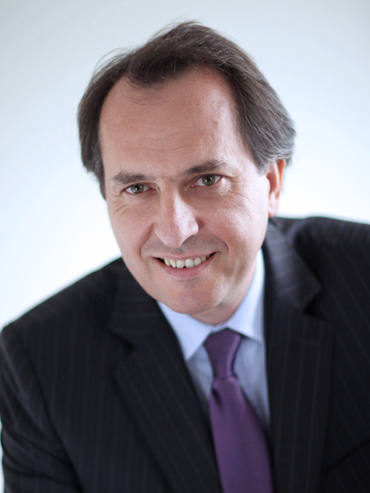 ADMISSIONS
languages
education
Maison française, University of Oxford, Lavoisier Scholar
University of Paris I Pantheon Sorbonne, DEA in private law (Hons)
University of Paris II Pantheon Assas, Maîtrise in private law (Hons)
ESSEC (Ecole Supérieure des Sciences Economiques et Commerciales), MBA
Jean-Christophe Honlet
PARTNER
Jean-Christophe Honlet is a founding partner. He concentrates on international arbitration, both commercial and investor-State. He has over 25 years of experience acting in numerous cases as arbitrator, counsel or expert witness, spanning a number of applicable laws and industry sectors, including energy, mining, international construction, real estate, defense, pharmaceuticals, biotechnology, telecommunications, media, automotive, aerospace, private equity and banking. He has represented public and private companies, individuals, sovereign States and State entities. He is also active in dispute board proceedings and arbitration-related litigation, including actions to set aside arbitral awards and enforcement actions. His cases include several firsts of their kind.
Jean-Christophe is regularly recommended by independent publications based on client and peer feedback, including Chambers Global, Chambers Europe, Legal 500, Who, Who Legal Arbitration (Global Arbitration Review), Best Lawyers and Euromoney, Guide to the World, leading International Commercial Arbitration Lawyers.

Thorough, incisive, client-focused and with a
detailed knowledge of the processes and
procedures of international arbitration.
Chambers
He is an excellent lawyer, an outstanding tactical lawyer and he handles the cases very well.
Chambers
Jean-Christophe-Honlet is extraordinarily knowledgeable in the investment and commercial arbitration field, is an exceptional thinker, has wonderful clarity of thought and has great bedside manner for delivering complex and difficult points in an understandable way.
Legal 500
Jean-Christophe Honlet's ability to grasp complex issues and devise strategies to promote a case is exceptional.
Legal 500
A « shrewd tactician with a sharp mind », a
« consummate professional »
Who's Who Legal Arbitration (where
Jean-Christophe was referred to as a « Thought
Leader »)
[He] holds a 'stellar reputation' for his in-depth
knowledge of investment treaty cases.
Who's Who Legal Arbitration
Jean-Christophe has also been described by Chambers as a « brilliant litigator with a very fine tactical mind., a « widely known name on the marker« performing on the front line with considerable aplomb », with « attention detail, strategic vision and foresight », and « absolutely excellent ».

Jean-Christophe is a member of many professional associations, including the ICC Commission on Arbitration and ADR, the French Committee on Arbitration and the International Arbitration Institute. He frequently publishes and speaks on arbitration and is a lecturer on international arbitration at the University of Paris II Pantheon Assas.
Prior to founding Honlet Legum Arbitration, he was a partner at a large international law firm, where he served for over 12 years as global co-head and then head of its international arbitration group.